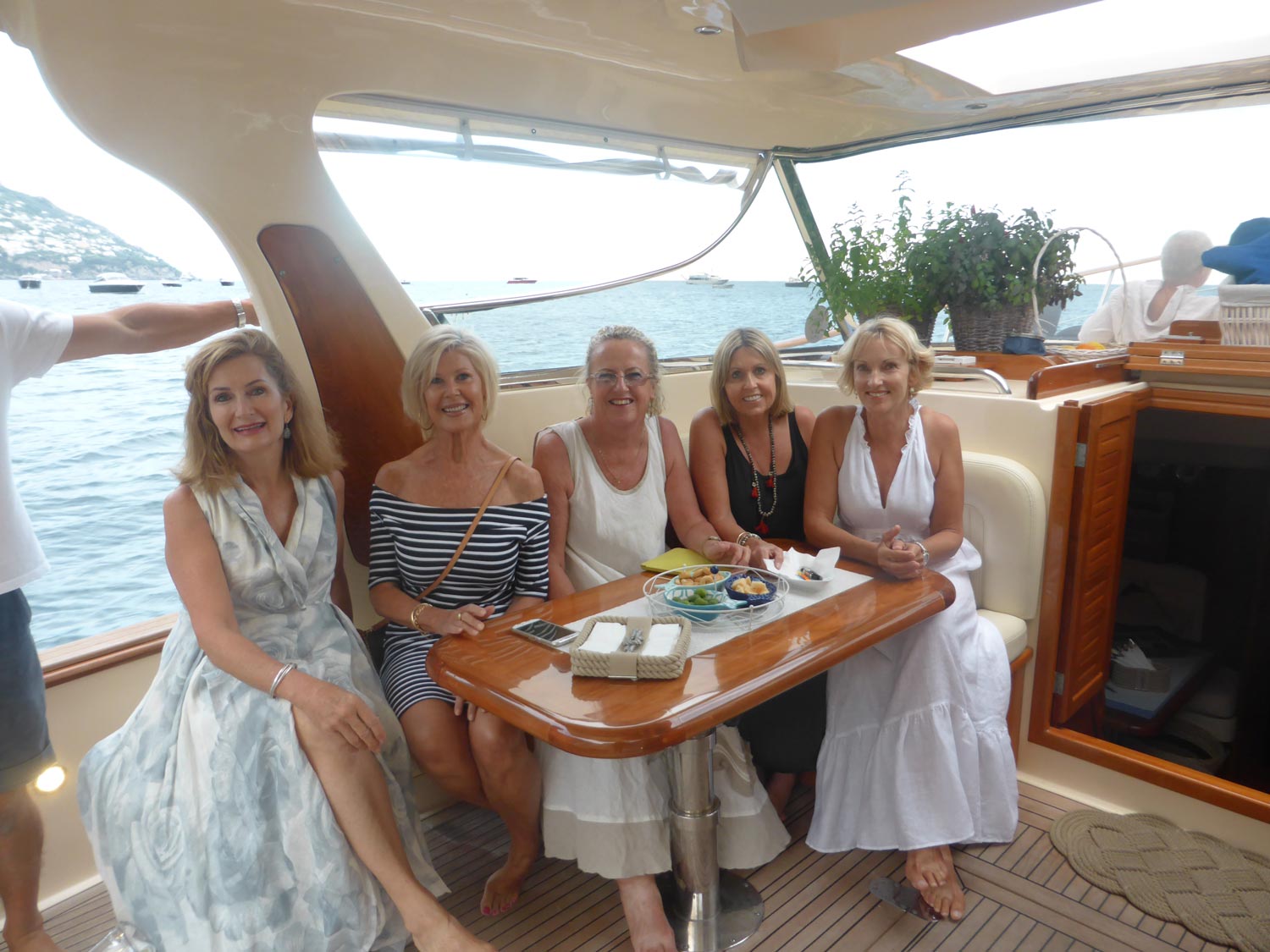 18 Nov

The joy of spontaneity!

When travelling, some things need to be planned for incredible experiences. When in Rome, booking an amazing tour guide will have you in the Sistine Chapel before it is even open to the public. A once in a lifetime cooking class with Mamma Agata in Ravello on the Amalfi Coast needs to be booked months in advance.

However, an unplanned, spur of the moment spontaneous decision can change your life!!

One day in Rome, a group of us were wandering the gorgeous streets of the Monti district adjacent to the Colosseum. On a stone wall was a tatty poster advertising 'I TRE TENORI' in St. Paul's Church in the historic centre. It was the last night for the "Opera in Roma Tenors" and it was our last night in Rome. We arrived at the beautiful church and were led past the waiting line to VIP seats cordoned off in front of the red rope. For three hours we sat in awe as ballerinas danced and the beautiful voices of the three tenors filled the church. A favourite Italian song that I play all the time at home brought tears to the eyes!

Birthdays should be celebrated and what better place to wake up on your 60th birthday than Positano. We all caught the red fish wooden boat to the infamous Da Adolfo for a layback lunch on the pebbly beach of Laurito, just a ten minute boat ride from Spiaggia Grande in Positano.  This you do need to book. Barefoot Italian waiters and glorious, simple food on the Amalfi coast. Does life get any better?

Well, yes it does! Also lunching that day were Francesco, Gennaro and Massimo. A friendly buongiorno and two limoncellos later and a surprise was planned for the birthday girl. Franceso, who just happened to be Captain Francesco of Princess private boat tours, arrived that evening at the wharf with his crew, Gennaro and Massimo, all beautifully dressed and welcoming us aboard with a glass of Prosecco to the sound of romantic Italian music. A three hour cruise, dinner and wine and a magic sunset made this spontaneous birthday celebration the best ever!

If you are passionate about totally immersing yourself in a different culture and embracing new experiences, then anything can happen. Spontaneity at its best!