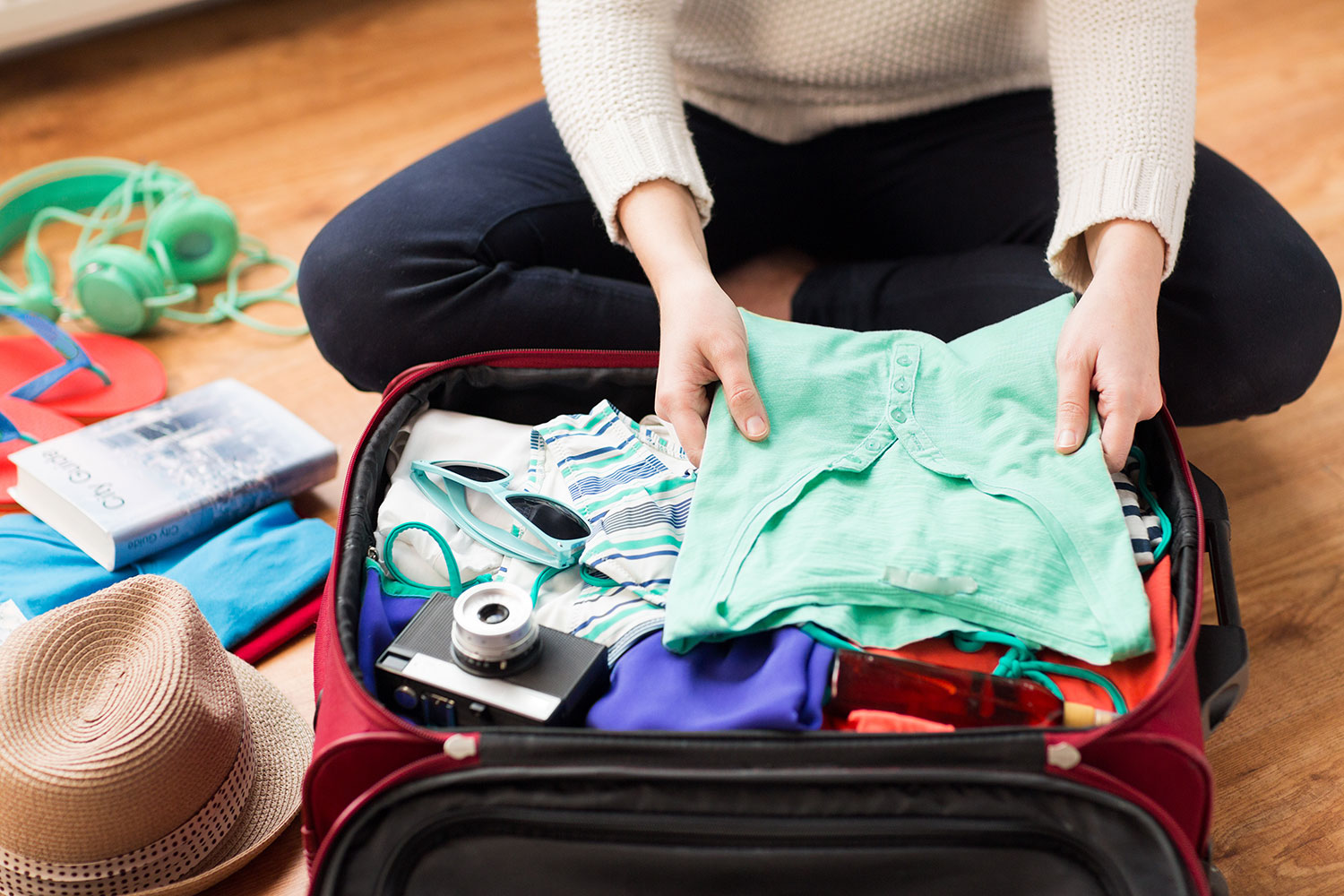 22 Nov

Clever packing!

You would think with many years experience packing a bag for Italy that I would have it down to a fine art, yet I still struggle with sticking to the perfect 'packing list'.  After all, we are talking Italy, synonymous with style. Is it comfortable, practical, versatile and in black, beige and white to create multiple looks with co-ordinated pieces? Mmm, not really. I love colour and I want to pack my favourite three dresses that don't go with anything else! So, how to leave with a bag three quarters full and weighing around 16 kilos, allowing you to return with an extra 5 kilos?

Here are my top 10 tips:
Choose the right bag.
Quality should always be a priority because no matter what airline you travel with, all luggage will take a beating during loading and unloading. Wheels need to be strong, particularly traversing cobblestones. Soft-sided luggage constructed from modern, high-tech fabrics is preferable for weighing less.
Plan.
The worst possible time to be working out what to take is whilst you are packing. "I might need it" is very different to what you know you can't travel comfortably without.
Halve it.
Lay everything out on the bed and begin the process of elimination.
Small zipped bags.
This is a fantastic way to fit more into your bag and to simplify finding things. I generally have up to five different sized bags with all my clothing compartmentalised and snugly fitted into one large bag.
Toiletries in small travel sizes.
Normal sized shampoo, conditioner, deodorant and sunscreen take up so much room and is always far more than what you need.
Shoes.
Less is more. Runners are bulky, so consider a good pair of 'walking' sandals that can also be worn for sightseeing. There are many good brands on the market now that look fashionable, are supportive and are designed for walking.
Accessorise.
Scarves work so well for changing an outfit and for cooler evenings.
Fabrics that are light and can be rolled easily.
It takes up less room and clothes arrive less wrinkled. The common practice of individually folding garments, then stacking them on top of one another is probably the worst way because folds that "set" produce creases and garments moving against one another produce wrinkles in the fabric. Think of it like this.  If you wrap a piece of paper around a cylinder, it will be easy to straighten again, but if you make a fold in the paper, it will be more difficult. Clothing is no different.
Have a dress rehearsal.
Dress yourself for each day and the sorts of activities you might be doing.
Take a day bag.
Choose the perfect size day bag that will fit all the necessities but is not too heavy.
It can be quite liberating to travel with one very manageable bag, not to mention a great time saver when unpacking and repacking at each destination. It is highly unlikely that you will ever return home regretting that you didn't take more 'stuff'.